Specialisation
Our stylists are extremely skilled and continually trained in all aspects of hairdressing. At Barnes & Bray we recognize and encourage the individual hairdressers' strengths, those areas where they truly excel. Each of our stylists specialise in a particular field of hairdressing, allowing you to find the perfect fit for you. It's time to celebrate specialization, after all The Beatles didn't put George Harrison on drums.
DYLAN BRAY (Level 4 Stylist)
Salon Owner and captain of the team. Dylan has over 20 years experience in hairdressing. His passion for excellence was instilled during his initial training and subsequent career at Vidal Sassoon.
His genuine fascination for hairdressing and enthusiastic dedication to education compel Dylan to train himself (and his staff) constantly. His mantra being: "If Roger Federer still feels the need to train at tennis, then…."
Interesting fact
Dylan is one of only 7 hairdressers currently working in the UK to have a degree in philosophy.
Specialities
An absolute wiz with curly hair.
Precision haircutting.
Kris Carney (Level 3 stylist)
With over 10 years in hairdressing, Kris joined Barnes & Bray to really spread his wings. A consistent and calming presence, he has quickly built a dedicated clientele who benefit from his incredible patience and flair for detail. Kris is a man of many interests: a skater, a gamer, a collector, a lover (but not a fighter).
Interesting fact
This man knows more about Star Wars than George Lucas.
Specialises in
Barbering.
Precision haircutting.
Blow-drying.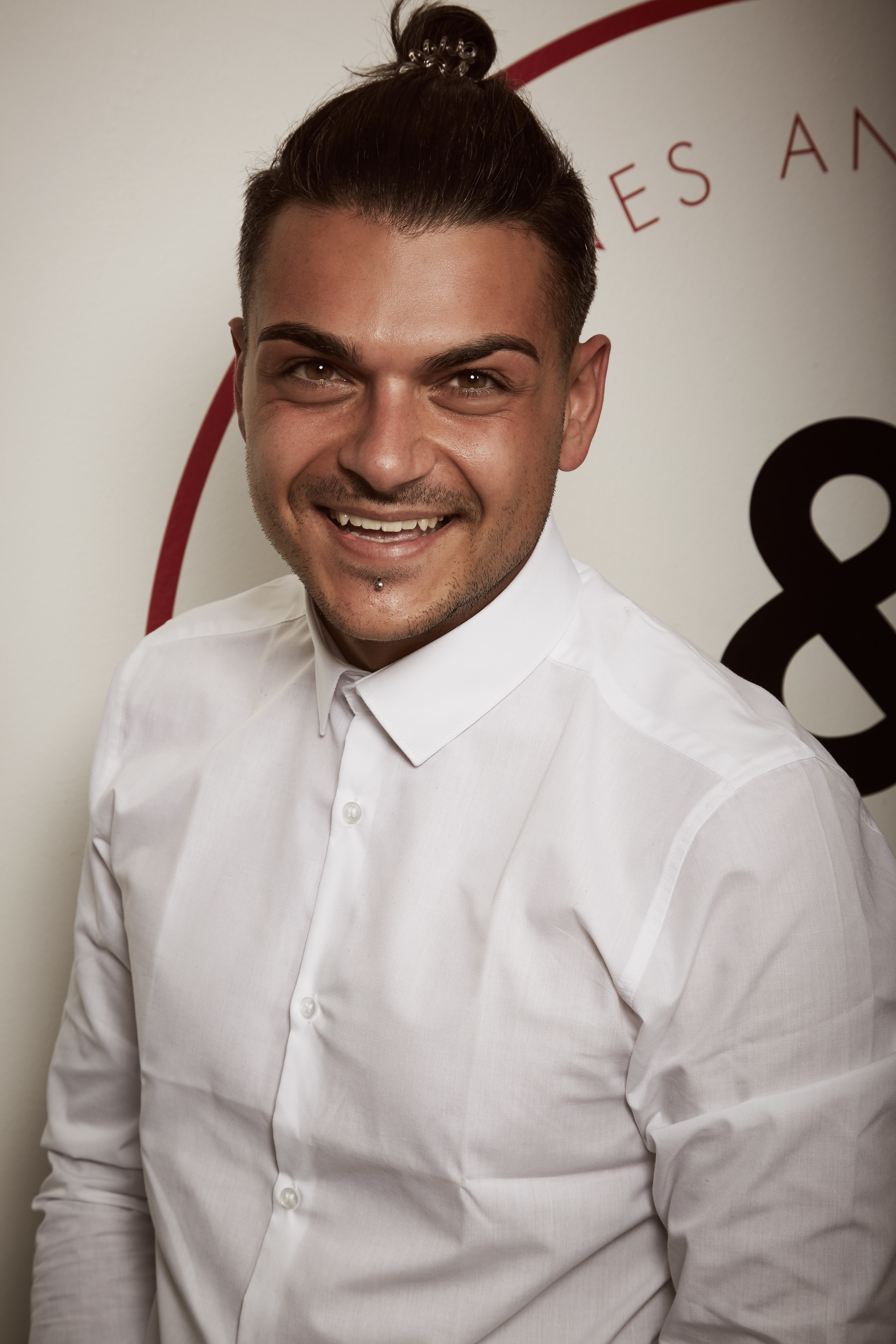 Roman Testa (Level 2 Stylist)
Orginally from Melbourne Australia, Roman is one of life's great seekers. His natural enthusiasm and energy light up any room. Roman came to Barnes & Bray to "master precision" and brought with him a passionate, natural, flow that leaves an inspiring impression on every client he sees.
Specialises in
All aspects of hair colouring (especially blonding and balayage)
Blow-drying and styling.